OUR TRANSPARENT HIRING PROCESS
In your next job, you might be looking for: a shorter commute, better pay, a better work environment, or all of the above. At Azimuth, we will do everything in our power to make these dreams a reality. Our connections with a wide variety of companies across the midwest allow us to introduce opportunities that further develop your evolving career.
No matter your previous job experience or current goals, our recruiters will reach out with one goal in mind – to find the right position for you. We want to match you with a job that you will not only excel in, but also advance your career.
Talk to one of our People Experts today!
Search Jobs
How we help you
We believe in the power and transparency of information. Our People Experts have worked with every one of our 400+ clients and 1800 candidates. Using this knowledge and experience, an Azimuth team member can speak to you about career opportunities with full transparency.
Contact us

to set up a phone call with one of our People Experts.

We'll talk for 5-10 minutes, to learn about you and what types of opportunities you would be looking for.

After learning about your work experience, our team will scout new opportunities that match your needs. If we have something available right away, we'll schedule an interview.

When we find a matching job, we'll set up an in-person interview and onboard you through hiring.

Start working.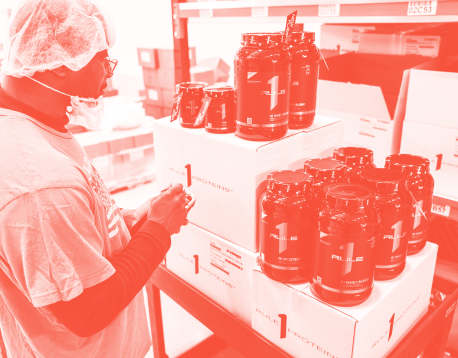 551

Candidates placed in 2021

42

Contractors promoted / hired on perm in 2021

404+

Local clients
Testimonials
"Azimuth is by far the best assignment staffing agency I've been through so far and hopefully will be the last. There staffing employees are and nice and very helpful when it comes to work related issues."
Brandon, MFG Line Lead
"They do nice work and think about their employees."
Luca, Assembler
"It's a good company that azimuth placed me in and I'm actually doing what they said I would be doing which is building bins. Every time i have a question or concern azimuth gets back to me in a timely matter which is usually the same day. I also like the people that I work with."
Efren, Manufacturing Assembly
"They play fair keeping you updated with information and they have other opportunities within the job itself that are beneficial."
Christopher, Labor
"Azimuth is a great staffing agency they actually help you find work in the job field that you have experience in. The company Azimuth has placed me with is a great company to work for i couldn't be more happy thanks to azimuth"
Katina, Electrical Wirer
"My recruiter Lanie is very smart person knows how to line good people up with the right job that suits their talents"
Steven, MFG Line Lead
"They actually took all the questions I would of had and answered them with in the first 15-20 minutes of us sitting down at the interview"
Matthew, Labor
"Extremely happy with my career path gave me a chance and shot at a better life"
Timothy, MFG Line Lead
"The azimuth staff does an over the top job taking care of their workers and showing how much they value and appreciate their workers."
Kevin, Production Associate
"I have been with Azimuth for nearly 1-1/2 years. I enjoy working for this company. My coworkers and managers are great!"
Miriam, Station Attendant
"Azimuth is a great, professional and a pleasant business to work for! Management and staff are very welcoming and I would absolutely recommend applying if you are interested!"
Lina, Station Attendant
"The people I work with are friendly and easy to get along with. Management is professional and understanding."
Farzana, Station Attendant
"Great company to work for and great people to work with."
Rodney, Station Attendant
Interested in learning about new positions?